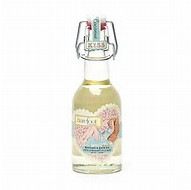 Barefoot Venus - Coconut Kiss Massage & Bath Oil
Regular price $19.99 Sale
This instant multi-tasking performer is packed with skin-nourishing 100% Natural super star oils. Massage over body or drizzle decadently in the tub, however you choose to enjoy this velvety oil, you'll be left with flirtatiously soft skin. Made in Canada.
Created WITH: Avocado & Apricot Oil, Sunflower Seed Oil , Sweet Almond Oil , Wheat Germ Oil
8 oz
Prices do not include shipping.