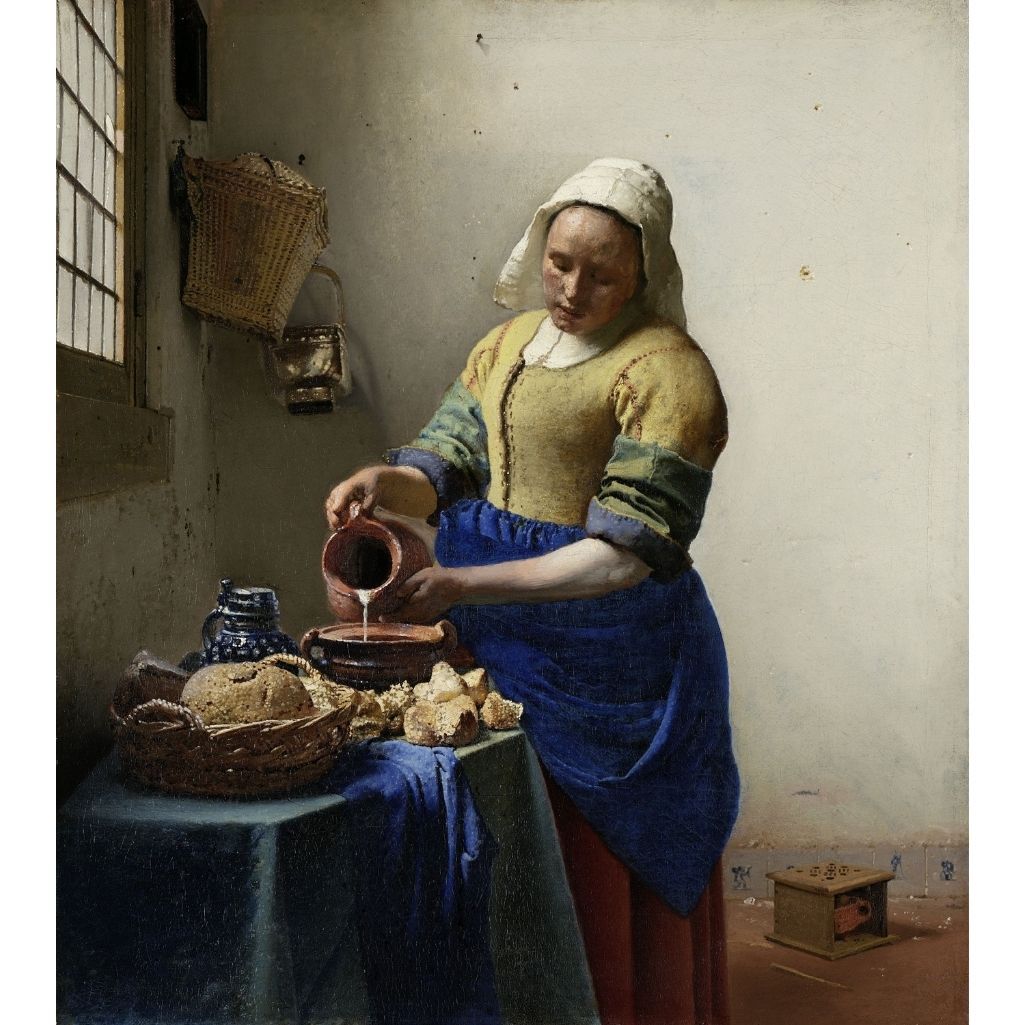 Milkmaid Decoupage Paper
Regular price $42.99 Sale
Bring the gallery to you with this stunning Johannes Vermeer painting - The Milkmaid.
Dutch artist, Johannes Vermeer (1632 to 1675) was a Dutch Baroque Period painter who specialized in domestic interior scenes of middle class life. He was moderately successful during his lifetime, however, produced relatively few paintings. He is renowned for his frequent use of expensive pigments and particularly for his masterly treatment and use of light in his work. 
MINT decoupage papers are all designed especially with furniture art and refurbishment in mind. High quality papers that can be used on furniture, walls and almost anywhere. Our papers have been meticulously chosen to ensure your projects become works of art on completion.
Available size: 
A1 Large - 594mm x 841mm / 23.4" x 33.1"