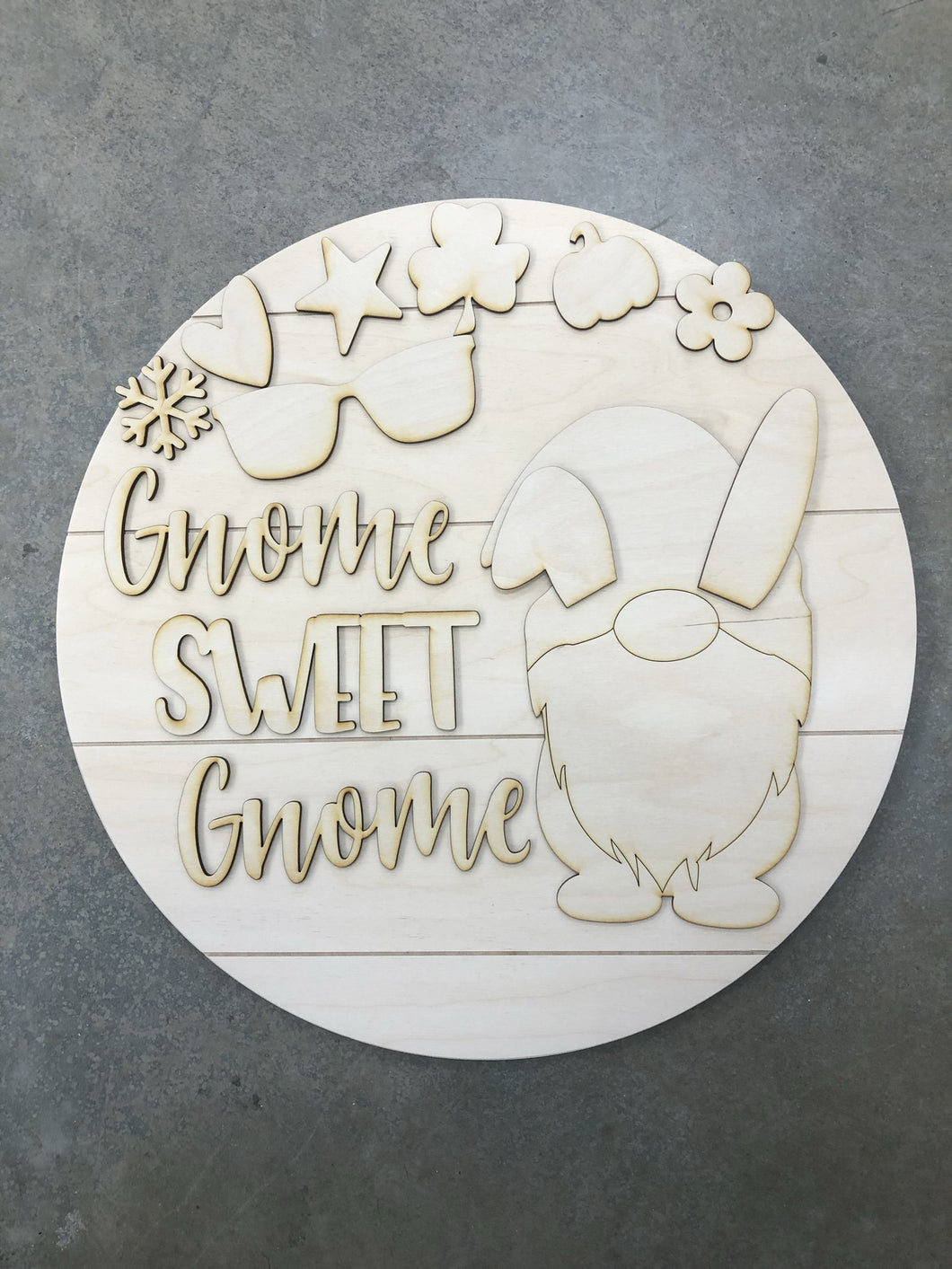 Gnome Sweet Gnome - Interchangeable Set DIY Kit
Regular price $54.99 Sale
DIY Kits are super popular right now! We supply what you need to create your custom piece!
This the the coolest gnome on this side of Alberta, that's for sure!  
This Gnome Sweet Gnome set includes: 
- 1 @ 18" Pallet Round
- 1 @ Engraved Gnome with Lines
- 1 set of Gnome Sweet Gnome Words
- 7 interchangeable shapes (snowflake, heart, star, shamrock, pumpkin, flower, bunny ears, sunglasses) 

All pieces are laser cut from 1/8" Baltic Birch Plywood except the 18" Pallet Round which is 1/2" thick.  
Paint/Supplies/Hardware not included. Shipping is extra. 

If we were are out of stock, please contact us. We can order the kit, it takes approximately 2 weeks to arrive.