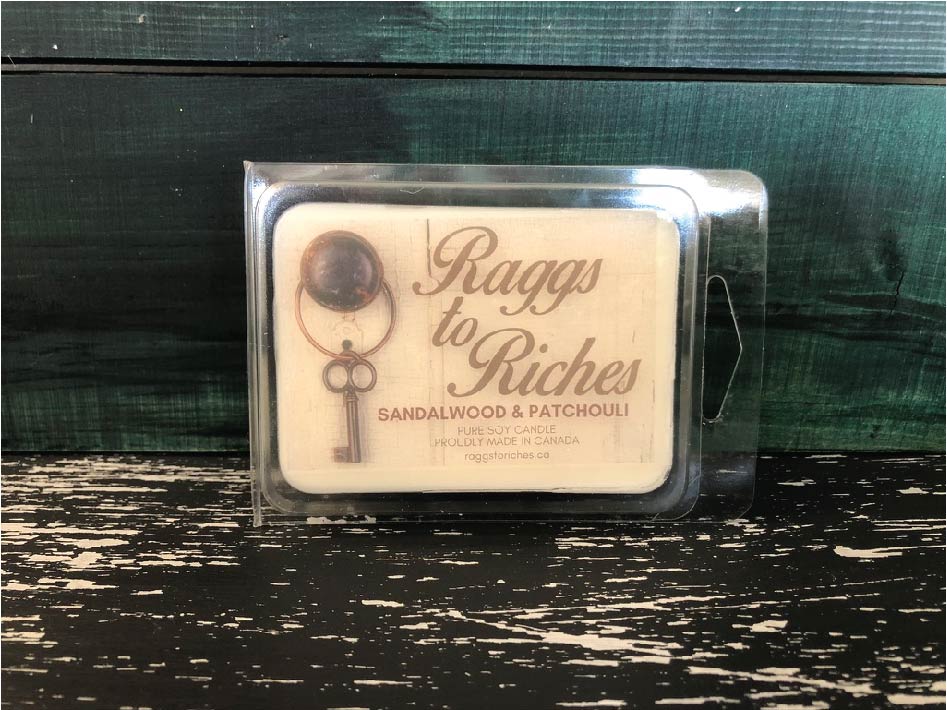 Sandalwood & Patchouli Wax Melts
Sandalwood & Patchouli
A strong earthy scented candle accented with notes of musk.  This is a warm, creamy, woodsy scent.

Special features of this candle:
Hand poured and all-natural soy candles.
Cruelty-free, all natural, non-GMO, vegan, kosher, irritant-free and proudly Canadian made.
Prices do not include shipping.