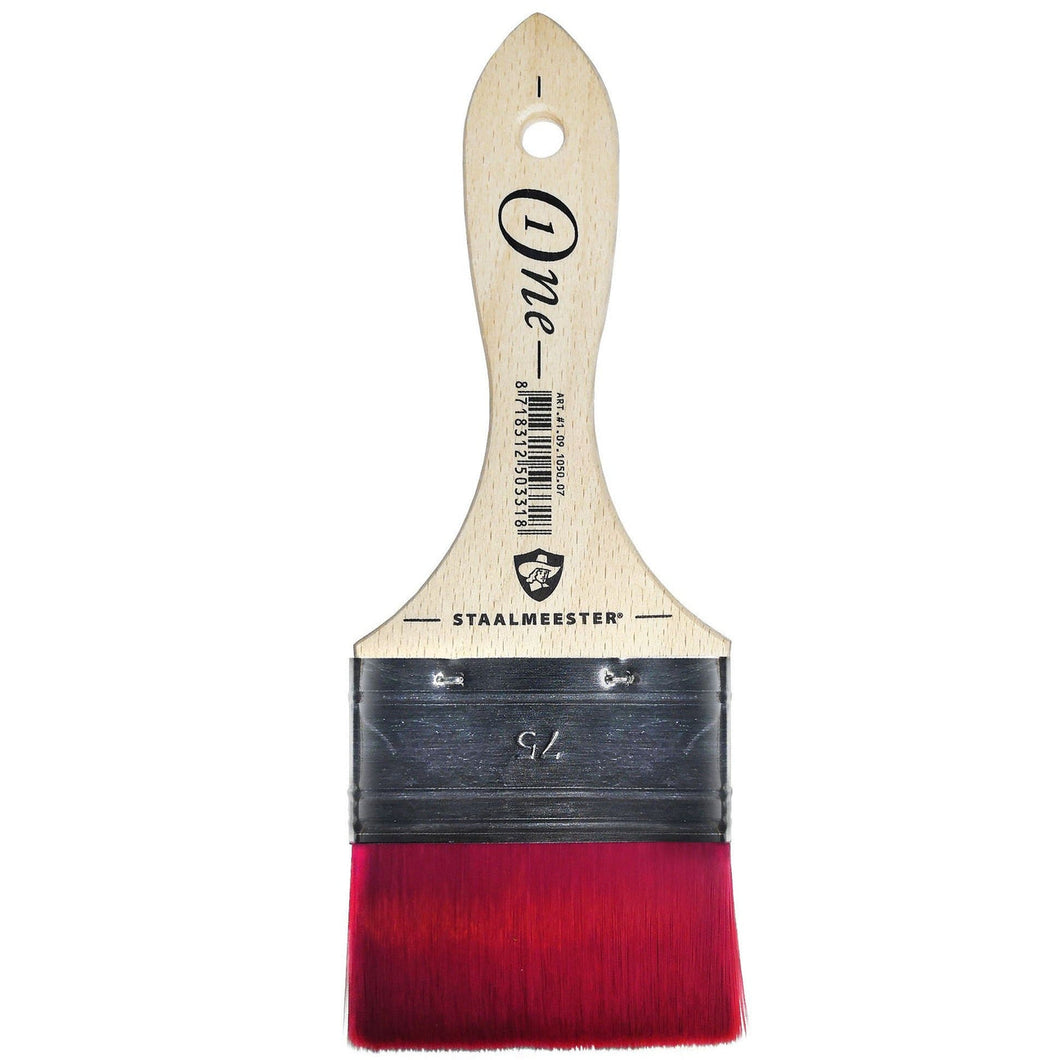 Staalmeester® Medium Spalter Brush #7
Regular price $78.99 Sale
Introducing Staalmeester®. Your new favourite 'Forever' brushes from the Netherlands.
PREMIUM QUALITY, PROFESSIONAL brushes that will, if looked after, last a lifetime.
If you like the Ultimate One blending brush, then you will love the Staalmeester medium spalter brush.  It's like it's little sister.  It's smaller in size but still that amazing bristle quality.  Great for blending, top coating and laying off paint.   It has the highest quality bristles and is intended for serious, professional furniture painters.  The brush distinguishes itself by its high absorbing power, its high adaptability to different surfaces, and its stripe-less end-result!  3″ wide
The Staalmeester is the Rolls Royce of Brushes. A unique synthetic / natural bristle blend that has a short natural china bristle, blended with a longer silky synthetic bristle. The natural bristle helps retain shape while the synthetic bristle component allows for a smooth, even application with minimal to no brush strokes.
For more information on Fusion and their line of products, you can visit fusionmineralpaint.com