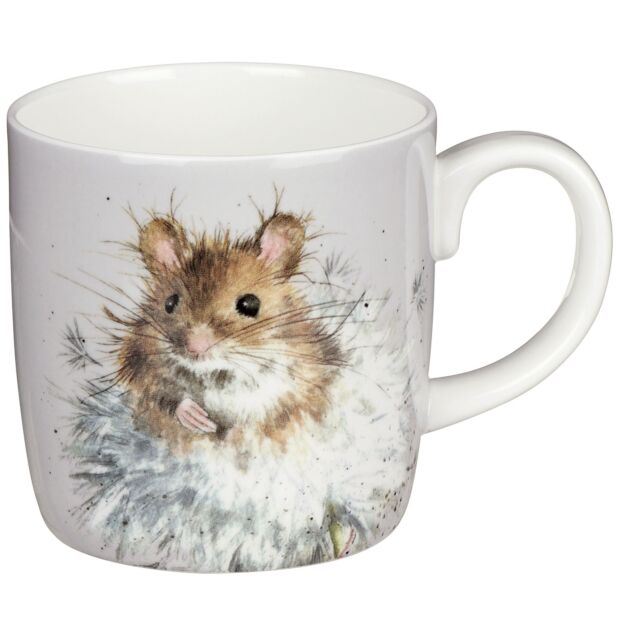 Wrendale 'Dandelion' Mouse Large Mug 14oz
Regular price $24.99 Sale
This beautiful, large fine bone china mug from Royal Worcester is part of the Portmeirion Wrendale Collection. This adorable portrait showcases an inquisitive mouse sat at the top of a dandelion. She is painted in muted browns and whites, decorated with the black paint spatters which are a characteristic of artist Hannah Dale's work. On the reverse of this mug is the same adorable image of the mouse. Set against a pale grey background, the image is full of intricate details and beautiful tones of brown and cream. With each brushstroke visible, the mice are painted with fluffy hair, long whiskers and are perched in the middle of the softest looking dandelion.

Material: Fine Bone China
Capacity: 14 oz.
Product Care: Dishwasher and Microwave Safe
Prices do not include shipping.