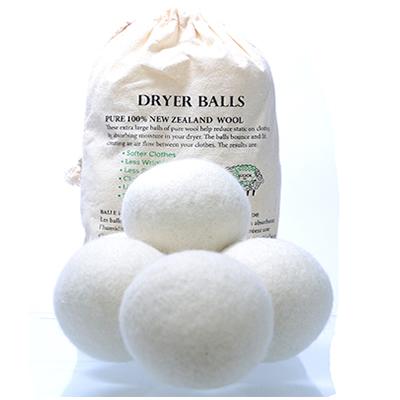 Dryer Balls - 100% Pure New Zealand Wool
Regular price $41.99 Sale
These extra large balls of pure wool reduce the static adhesion by absorbing moisture in your dryer. The balls bounce and create an air flow between your clothes which maintains a constant moisture that prevents the static. The result: softer clothes with less static, less wrinkled and that dry faster.
No more wasteful dryer sheets that are full of chemicals!
These 100% all natural pure wool dryer balls will prevent wrinkles and static. They will also reduce drying time by lifting and separating the garments whilst drying. Use less electricity and helps the planet. 
Extra Large size - Diameter 7.5cm
Bag contains 6 Extra Large Dryer Balls